Black Friday 2023: Where to Find the Best Discounted Gifts
For most of us, the Black Friday sales are the official start of the Christmas shopping bonanza. The most savvy shoppers will do the bulk of their Christmas shopping on Black Friday, which falls on Friday 24th November this year.
During the 24th and the week leading up to it you'll find the best and biggest discounts of the year at all your favourite brands, meaning you can bag a few bargains on great gifts for all the family. Not only does this save you money, but it also saves you the stress of last minute panic buying come Christmas Eve. So whether you're shopping for mum, your partner or the little ones, cross the essentials off your list, avoid the crowds and relax through December knowing you've got Christmas all wrapped up. Have a read of our top stores from Beauty, Food and Drink, Tech, Fashion and Clothing, and Home and Garden.
Deals on Beauty Gifts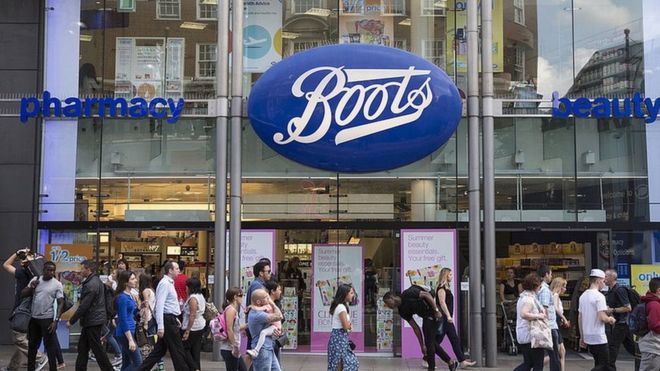 Boots is always an essential stop for your Christmas shopping. From shaving gift sets for him to fragrances, makeup and even toys for the kids, there's great deals to be found for the whole family. Don't wait until the 24th to start shopping - last year Boots released plenty of offers in the week leading up to Black Friday, and this year will be no different.
Top Boots deals last year included up to 20% off premium beauty, £70 off selected Fitbit, and 15% off haircare orders over £15. There were also deals off entire ranges, with No7 discounts reaching as high as 50% off, and the Boots perfume sale offering smart bargain browsers 20% off the entire fragrance collection.
This year there's bound to be even more fabulous discounts to make the most of, with everything from children's clothing to fun gadgets to save a bundle on. Whoever you're shopping for, Boots is sure to give you a little inspiration without throwing your budget out of whack.
Top Boots Tip: Spend £25 or more on your online order to get free delivery. If you find you're just shy of £25, why not add a few cheap stocking fillers or beauty essentials to your basket to qualify for free shipping and get yourself a little more for your money.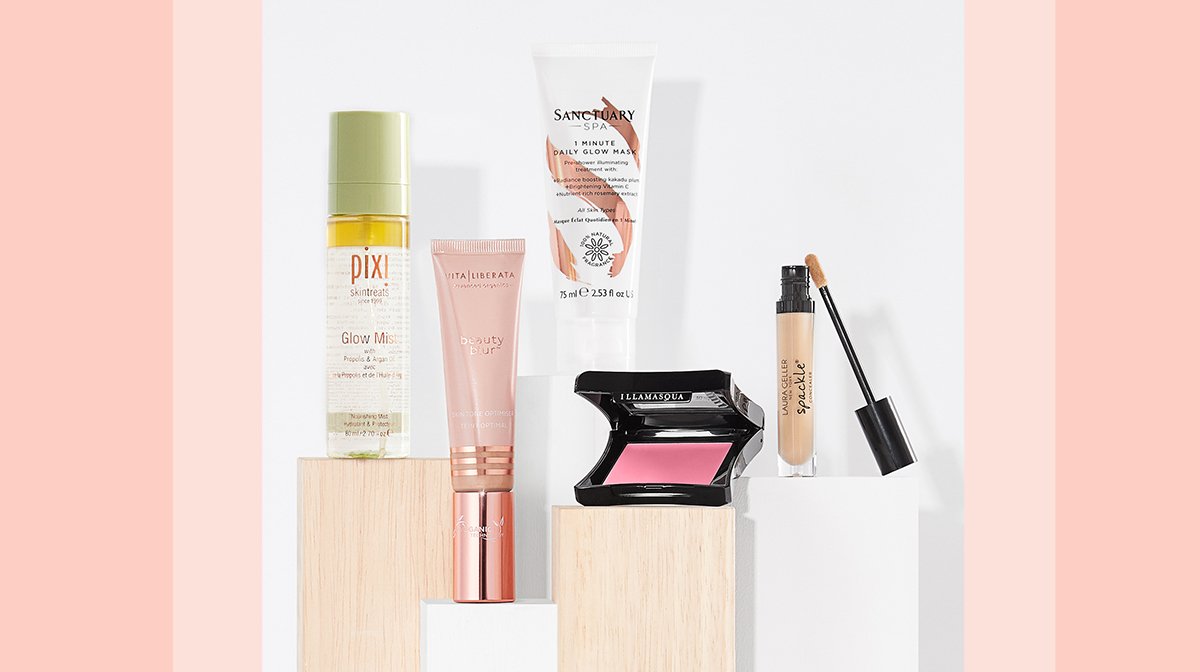 One of the best online beauty retailers around, LOOKFANTASTIC stocks an amazing range of top beauty brands at affordable discount prices. Come Black Friday, these deals will only get better, starting with up to 70% off selected items plus extra 10% off orders and UK next day delivery for only £1 on orders over £80.
Whether you're looking for a gift set, fragrances, men's beauty brands, skincare or haircare, you'll find it all at LOOKFANTASTIC from huge luxury brands like Urban Decay, GHD, OLAPLEX, MAC, The Ordinary, YSL, Estee Lauder and Peter Thomas Roth! Plus, with multibuy deals, free gifts, discounts on selected brands and the £10 off the Beauty Advent Calendar. The beauty addict in your life will thank you!
Top LOOKFANTASTIC Tip: Join the brands' WhatsApp group to be the first to hear about the best Black Friday voucher codes and get flash sale notifications the second they go live. You can also sign up for notifications and exclusive sale previews on their Black Friday page to make sure you're kept in the loop.
Offers for Food and Drink Gifts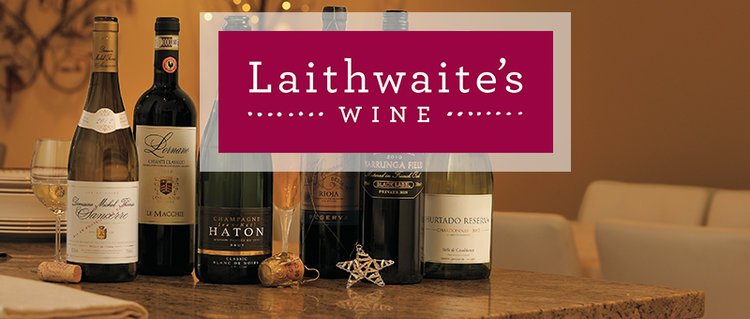 Raise a glass this Christmas with some of the delicious luxury wine from Laithwaites. If you're shopping for the wine connoisseur in your life, or even just want to make sure the wine keeps flowing for Christmas dinner, take a look at Laithwaites fantastic selection of wine cases. Whether you prefer red, white or a touch of rose, there are plenty of fab deals to help you get great value with every order.
Even better, every year the company releases a huge Black Friday deal such as last year's up to £150 off wines and 30% off selected reds and whites, as well as free gifts and complimentary bottles to make your order as epic as the savings. If you missed out, you can also save with extended Laithwaites Black Friday deals like £40 off 12 bottle orders.
Pick up a whiskey gift set for dad, some pink gin for mum or a luxury hamper for the whole family for less at Laithwaites this Black Friday.
Top Laithwaites Tip: Get recommendations from your very own personal wine advisors for free. Get in touch with the team ahead of time and they'll help you find the perfect bottle to give as a gift which both tastes great and won't break the bank. Then when Black Friday rolls around, you'll know what bottles of wine you're looking for and can get it at an outstanding discounted price.
Deals for Tech Gifts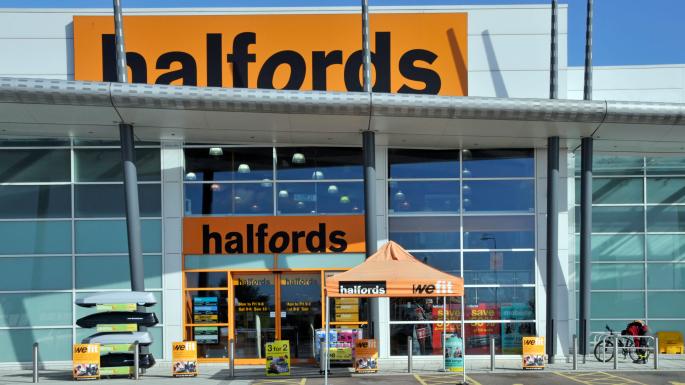 How about a gift for him, for her, or for the kids? Halfords has plenty of must-have gifts for cycling and car enthusiasts, DIY-ers and those who love the great outdoors - and there are even toys for the kids! Pick them up a new tent or camping essentials, the latest state-of-the-art Sat Nav or even a new bike if you feel like really treating them to something special.
Halfords got on board with Black Friday in a big way in 2022, offering a massive up to 30% off Black Friday deals for a whole week. Other favourite buys were kids' scooters at up to 20% off, kids' bikes from just £25, and 10% off 2 or 3 selected tyres! Lovers of travel could get Halfords Black Friday offers on motoring accessories, while wireless headphone sales were also at an all-time high.
This year is sure to bring more unbelievable discounts, so make sure you're prepped and ready for when the Black Friday 2023 deals start rolling in.
Top Halfords Tip: Halfords sometimes gives away a free £10 gift voucher to shoppers around the Black Friday period for them to spend in December. Look out for another great deal or freebies like this for Black Friday 2023.
New tech you know they'll love is a brilliant gift idea, and shopping for tech gifts during Black Friday and Cyber Monday sales makes it even better. AO is known for their wide range of offers on all tech from gaming consoles to kitchen appliances. Whether you know they'd love a new Samsung TV or they've been after the PS5 for the past year, you're certain to score some excellent tech deals at AO for Black Friday.
Last year's AO Black Friday deals spanned the full range of tech, but here are some of the top gifting tech 2022 had to offer and how much you might be able to save again this year with similar offers. Deals on computers, tablets and laptops ranged from £150 off selected Chromebooks to a massive up to £100 off Samsung Galaxy Watches. There were also deals like £40 off the Xbox Series S and £400 off selected Intel laptops!
If you want to know what sort of offers you might be able to get on home tech, in 2022 AO offered a huge £470 off the De'Longhi Bean-to-Cup coffee machine. Last year, deals on appliances included 10% off Samsung built-in appliances and £90 off the Hisense 10Kg washing machine**!
Offers on Fashion and Clothing Gifts
Trying to shop in-budget for someone who only wears designer? While it sounds like a logistical nightmare, thankfully the Secret Sales Black Friday deals are your way to preserve your bank balance while finding them something they'll love.
The Secret Sales early Black Friday sale started as early as November 11th in 2022, with up to 75% off brands like Tresspass, Ted Baker, Superdry, Dune and UGG. Later in the month the sale became less specific - so if you don't see the brand you want in 2023's Black Friday sale, don't panic! On the day itself Secret Sales offered up to 94% off designer clothing! With dresses, heels, suits, shirts, trousers, jeans, hoodies, jackets, coats and even more up for grabs - this year is certainly not going to be one to miss.
For those that do miss out, Secret Sales also offered Cyber Monday deals up to 80% off designer clothing: another great opportunity to find the perfect gift in time for Christmas.
For the fashion lover in your life, shop Stradivarius Black Friday deals for chic clothing that won't break your Christmas shopping budget. Last year offers at Stradivarius started as early as November 4th, giving keen shoppers and prepared gifters ample opportunity to find the perfect gift for their loved on.
Discounts in 2022 ranged from 20% off to as high as 40% off clothing during the build up to the event, while a 40% sitewide discount was available on Black Friday. This year we are likely to have some similar sales, meaning you shoulod be able to score a bargain on Stradivarius jackets, jeans, dresses, tops and loungewear!
Deals for Home and Garden Gifts
Home and garden gifts are a great place to start looking if you aren't sure what to gift them. From candles, home fragrance, throw pillows and rugs to kids' toys, outdoor furniture, kitchen electrics and dining sets. Last year at Dunelm all this and more was available for a massive half price on Black Friday. The 50% discount on Dunelm curtains, furniture, and decor is likely to be seen again in 2023, so keep your eyes peeled!
Another popular deal was 20% off selected beds and mattresses. If you can't find the price you want for your home and garden gifts direct from the retailer, stop by the 2023 Dunelm Black Friday sale where you're likely to find the price you're looking for with just a little bit of searching.
Lastly, John Lewis is a great place to browse across thousands of home and garden items that'll make the perfect gift for a loved one come Christmastime. Assured quality meets budget-friendly prices on Black Friday at John Lewis, where discounts are typically up to 30% off. If John Lewis Black Friday deals in 2023 are anything like last year, you'll also be able to score up to £200 off Samsung TVs. Home and garden ranges include John Lewis home tech. home fragrance, furniture, toys and kids' clothing, so no matter who you're shopping for, you'll likely find something they'll adore.
You can score free UK delivery from John Lewis on orders over £50, and free click and collect on orders over £30. To save that little bit extra on delivery fees, try getting gifts for more than one person on your Christmas list at once. With discounts spanning from sports and leisure clothing to luxury beauty, this little extra savings shouldn't be hard to achieve this Black Friday.
Make sure you're fully prepped for Black Friday this year by taking a look at our savvy shoppers' tips and tricks to make sure you bag the best bargains come 24th November. And of course, don't forget to use one of the fantastic voucher codes to save even more on your Christmas shopping this year!