Early Black Friday deals we expect to see in 2022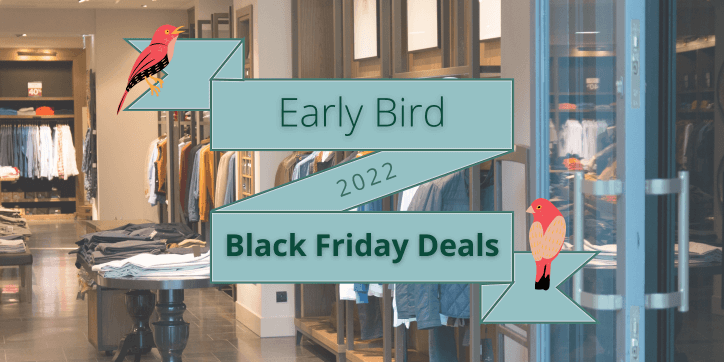 We all know that since it started Black Friday has proved so popular it has extended to Cyber Monday, but did you know most stores now begin their Black Friday sale several days to weeks early, too? With Black Friday deals beginning earlier every year, the entire month of November is swiftly becoming known as the biggest retail month of the year.
If you're on a time crunch for gifts, or have a highly specific list of must-buys before the festive rush sees popular items selling out, we've got you covered! Below is a list of popular Black Friday stores that have previously offered deals starting as early as November 1st, so you can get planning and shopping!
Contents:
The Amazon sale is a heavily anticipated must-shop when it comes to Black Friday. One of the premium retailers to shop for new gaming and tech at incredible prices; if you were hoping to score a massive deal on 2022's biggest releases then this should be the first stop on your list.
Last year's deals started exactly mid-month on November 15th so our prediction is that this will remain the same for Amazon Black Friday 2022 offers. The Amazon sale started out with Prime Members-Only discounts so it's worth getting your membership or checking if a friend has Amazon Prime before November. Do you have the Apple MacBook Air, iPhone 14 or Apple Watch S7 on your wish list after they release in 2022? How about the new Google Pixel Watch anticipated for release in late 2022, the PlayStation VR2, or the Asus Zenbook 17? Sign up for your Prime Membership or keep an eye out for Amazon Black Friday deals right here.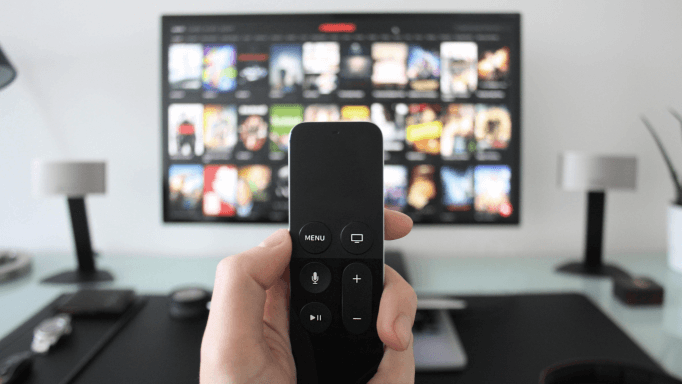 ASOS
ASOS is one of the biggest online fashion retailer stocking both own brand and designer brand clothing, footwear and accessories. Already known for their sales throughout the year, ASOS goes hard on Black Friday with plenty of ways to save on popular collections like ASOS dresses, coats and jeans. You'll also be able to save on bigger name brands like Topshop, Northface, River Island and Dr Martens at ASOS.
We predict that ASOS Black Friday deals in 2022 will begin during the second week of November, thanks to their early arrival in 2021. Set your alerts for Friday November 11th, but remember to check back here starting November 1st for the latest updates and active Black Friday discount codes and sales on ranges including ASOS Curve, ASOS Tall and ASOS Petite.
Balsam Hill
One of the biggest stockists of realistic fake Christmas trees, Balsam Hill is a must-shop before it's time to put up the tree. And what better time to shop for your Christmas tree than when they're running a fabulous discount? Balsam Hill pre-lit Christmas trees and garlands will last as long as you take good care of them, making them a worthwhile investment.
Last year's deals on Balsam Christmas trees began the Friday before Black Friday, so we can predict 2022 will be no different. Keep your eyes peeled a week before the big day itself - that's November 18th.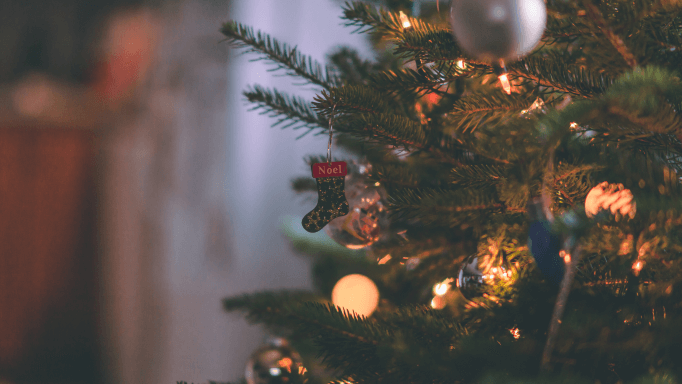 boohoo and boohooMAN
In 2021 boohoo and boohooMAN shocked everyone on Black Friday with crazy deals like 99% off and even 100% off some items, seeing popular styles flying out of stock in seconds. Have your eye on the perfect boohoo dress or heels? From Christmas dresses to party dresses - we'd recommend shopping during the pre-Black Friday deals to ensure your desired colour and size is still in stock.
Early Black Friday offers at boohoo began exactly one week before the big day, so while you might not save quite as much as 99% off, shopping early means you can be sure your haul 'fits are perfect. Items from boohoo Curve and boohoo Petite, and trending seasonal styles like maxi dresses, evening dresses and velvet dresses will sell out much quicker - so set up an alert for Friday November 18th.
Boots is undoubtedly one of the star players of Black Friday in the UK, seeing thousands of orders and discounted products from makeup and skincare to health and beauty. Popular items people search for include fragrance, electrical beauty and Boots No.7 products, and Boots has been more than willing to provide amazing deals across all these ranges for the full Black Friday week in previous years.
That means that from Monday 21st 2022 you should start keeping your eyes peeled for Boots Black Friday deals on beauty bestsellers like Olaplex and Fenty Beauty, and Black Friday perfume deals from Jimmy Choo, Dolce & Gabanna and Lancôme.
The uncontested gems of party season makeup; Black Friday deals at Charlotte Tilbury are ones to look after whether gifting a loved one or your own makeup kit. From the brains that brought you the Charlotte Tilbury advent calendar, these deals are the perfect opportunity to snag great deals on the most desired makeup and skin products from this beauty behemoth.
Whether you've got your eye on the Pillow Talk range, or want to perfect your skin with the Charlotte Tilbury Magic Cream, Flawless Filter and Contour Wand combo, don't let your shade or size sell out before you get there! We predict that Charlotte Tilbury Black Friday deals could start as early as the second week of November in 2022, around Friday the 11th. While this would follow the trend of Charlotte Tilbury's deals starting ever earlier in the month, they could shirk this trend in 2022 because deals began a little later back in 2020. Set an alert and be sure to check back here to be the first to know when you can begin bagging your bargains.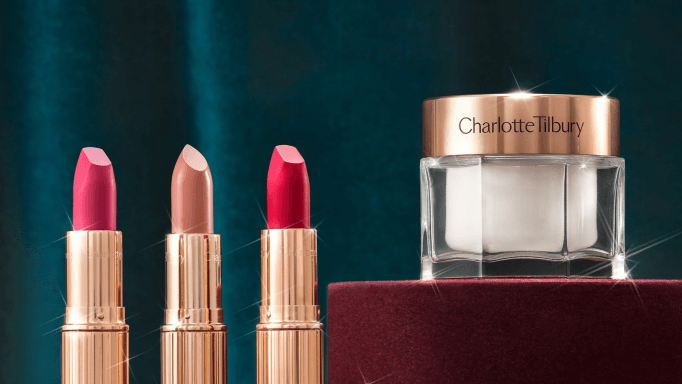 Currys has some of the biggest deals on tech, from home appliances to entertainment, often discounted from early November right through the Black Friday weekend and extending past Cyber Monday. Items set to be reduced include Currys washing machines and microwaves from leading brands such as Zanussi, Beko and more. You're also set to see vouchers for shopping laptops and PCs from HP, Acer and Dell - this is certainly not a sale to miss out on.
If you just can't wait to get your hands on your Christmas presents this year, or if your wish list items are likely to sell out (Currys game consoles: PS5 and Nintendo Switch are strong contenders for this) then not to fear, because these deals start notoriously early. In fact, thanks to last year's deals beginning on Friday 5th, we expect to be hearing about Currys Black Friday offers from Tuesday November 1st.
Dr Martens
These high quality shoes have a price point to match, which is why Dr Martens boots and sandals prove some of the most-loved items to shop for on Black Friday. And we couldn't blame you for having these boots on your Black Friday wish list! With deals on mens', womens and children's boots, best selling colours will go out of stock quickly so shopping early is advisable.
In 2021, Dr Martens Black Friday deals began on November 10th, which is why in 2022 we predict that they could start as early as Friday 5th or Monday 8th following the trend between 2020 and 2021.
In The Style
In The Style is the go-to retailer for your party dresses and Christmas jumper in 2022. Always right on trend: you'll find everything sequin, a plethora of little black dresses, and accessories that make the dream 'fit every time.
Whether you're shopping Christmas pyjamas for mum or eying up the Curve section, you can expect In The Style Black Friday deals to start in early November this year. In 2021 the first offer was introduced in the second week of the month, and we expect to see this trend mirrored in 2022. Keep your eyes peeled from Monday 7th so as not to miss out.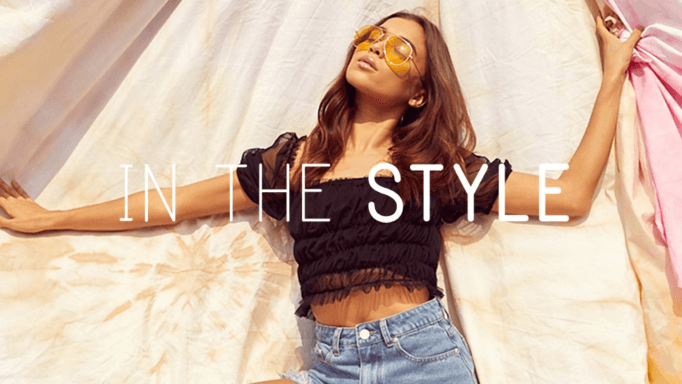 Bucking the trend of starting earlier every year, the New Look Black Friday sale began later in 2021 than in 2020 making this a difficult retailer to predict in 2022. However, we still expect deals on best-selling collections like New Look dresses, the petite, tall, maternity and curve ranges, and Christmas loungewear to begin before Black Friday itself.
Our recommendation is to begin looking for deals starting around the middle of November - a week or so before Black Friday 2022. While you might find the full range of clothing: New Look jeans, tops, jackets, jumpsuits and more, are only discounted on the Black Friday weekend, you'll certainly be able to pick up an early bird deal on your party dress in time for your work Christmas do or Secret Santa party.
Samsung is known for their reliable home and entertainment tech, and on Black Friday prices are even more affordable than their offers that run regularly throughout the year. If you can hold out on buying that new Samsung Watch or Galaxy Tab you won't regret it once you see the prices offered throughout November.
Samsung Black Friday deals are great no matter which item from the range you've got your eye on, whether you're shopping the year's popular Samsung Galaxy S22 or older model Samsung phones at a slightly reduced cost. In 2021 the Black Friday sale began on November 1st, but was available only to those who signed up using their email address for Samsung early bird Black Friday deals. Sign-up for the newsletter is free, so we'd recommend any super-keen shoppers to register using an active email address in October.
Don't want to sign up? That's fine, because we predict regular access to the sale will begin earlier than Black Friday itself (November 25th), too. Get your hands on a Samsung TV deal earlier in the month - you may not save as much during the early sale, but that ultra-thin LG OLED TV you've had your eye on will be yours with no shipping delays or stock issues.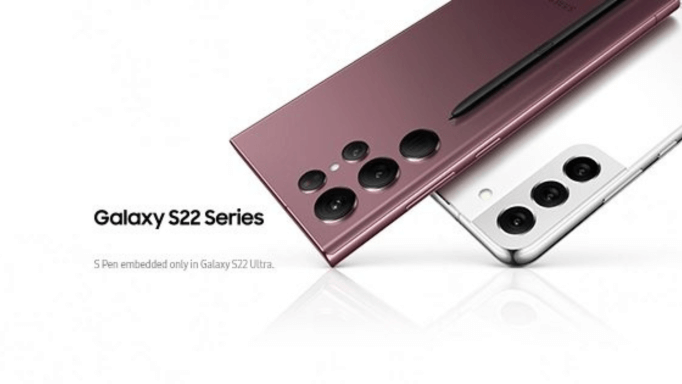 SHEIN
With low prices on clothing all year round, you might think SHEIN Black Friday deals couldn't make this online fashion giant any cheaper! However last year SHEIN proved us wrong. Starting almost exactly midway through November, deals on Christmas pyjamas, party dresses and more were available for fashion-loving bargain hunters. Naturally the biggest deals were saved for the Black Friday weekend (this year November 25th-28th) but due to massive demand, we advise shopping early for popular items and trending styles from the SHEIN dresses, curve, and jackets - in order to avoid disappointment!
Early Black Friday Deals FAQs
Black Friday 2022 is on Friday 25th. Cyber Monday takes place the week after on Monday 28th.
Black Friday deals have previously started as early as November 1st at some stores. Sign up for the email newsletter to your favourite shops to be alerted when Black Friday deals go live, and discover more ways to make the most of Black Friday sales here.
Popular stores like ASOS, Boots, Currys, New Look, and Samsung have previously started Black Friday deals early in November - ranging from November 1st to Monday on Black Friday week.
While early Black Friday price drops might save you less money than waiting until Black Friday itself, early bird deals in Novembercan still help you save a pound or two! Alongside the benefit of sale savings, you're practically guaranteed to snag the items you want before they sell out if you shop earlier in the month.