Black Friday 2023: The Biggest Tech Retailers to Keep your Eye on
Although Black Friday sale events have massively diversified in recent years, tech deals are still at the forefront of the biggest sales event of the year. It goes without saying we all love the fabulous fashion deals and tantalising travel offers at the end of November, but it seems we're all still a sucker for the latest tech - especially when it's discounted. This year, we've rounded up our favourite tech retailers so you know where to look for the biggest and best deals.
Argos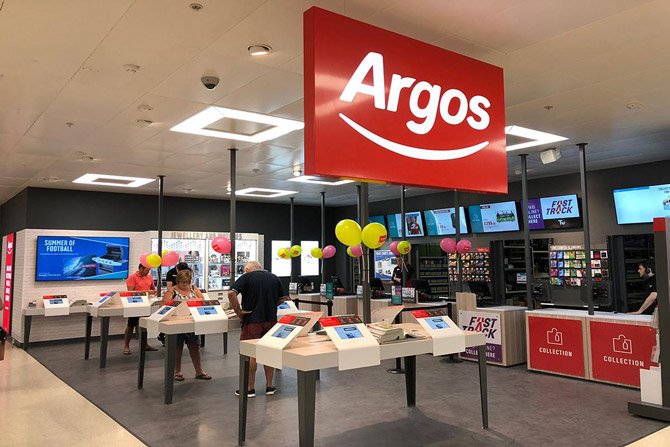 As one of the UK's best-loved catalogue stores, Argos is one of the key players when it comes to awesome Black Friday offers. In past years, they've reported upwards of 75 million hits to their website on Friday alone. This year, we're expecting their deals to go live around 9pm on the Thursday night, and with big brands like Bose, Apple, and Samsung in the mix we're certain you won't want to miss out this year.
In 2022, the top picks included up to 50% off selected 4K Smart TVs including big brands like Samsung and LG. In fact, a Toshiba 50 inch smart TV could be picked up for it's lowest ever price! Apple airpods and Galaxy buds all had massive discounts, and tech fanatics were loving the £110 discount on the 15.6in Celeron 4GB 128GB Laptop. So whether you're in the market for a new television, PC or innovative vacuum, you can bet you'll get your hands on it for a cracking price at Argos this Black Friday 2023.
Top Argos tip:
Head over to the Argos Black Friday page or register for the mailing list ahead of time to be the first to hear about their plans for the big day. Whether it's outstanding deals on consoles or a flash sale on desktop PCs, this is the easiest way to make sure you don't miss out on the best discounts.
Amazon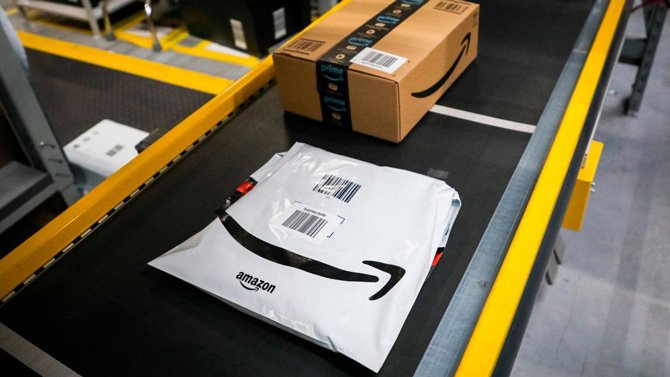 It goes without saying that epic deals will be flowing fast and heavy over at Amazon throughout the Black Friday period. Known for their infamous lightning deals and daily deals, Black Friday is set to be even bigger and better with eye-watering discounts across Amazon's own Alexa smart home devices, as well as top brand tech and electricals.
Amazon's Black Friday bonanza usually kicks off around a week in advance, and the best-sellers in 2022 were their home-grown gadgets including the Kindle, Fire and Echo devices - all with discounts of up to 58% throughout the week. As well as awesome discounts on their own devices, Amazon also slashed the price of the Samsung Galaxy Tab A8 32GB WiFi Android Tablet to £219, Apple's all-new AirPods Pro (reduced by £20) and Sony WH-1000XM4 noise-cancelling wireless headphones (reduced by £30).
Top Amazon tip:
Visit price comparison site CamelCamelCamel before purchasing to find out Amazon's price for your purchase throughout the year. Find out if it's a great deal in a matter of seconds and avoid being trumped by dud deals.
ao.com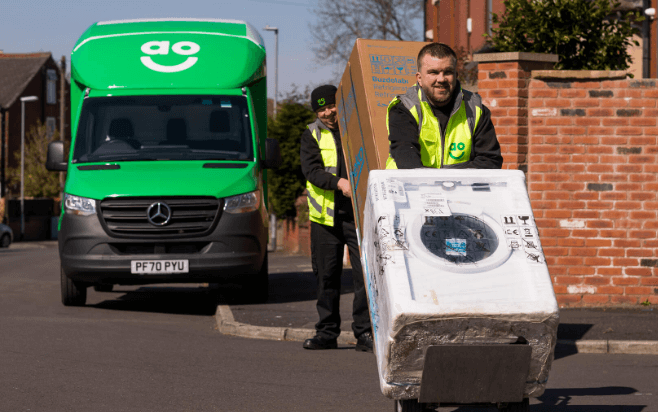 This online electricals giant is no stranger to a cracking Black Friday event. This year they're promising mammoth deals on thousands of top brand electronics, appliances and gadgets. Plus, as ao.com is an online-only retailer, you can guarantee you truly are getting the best discounts every time - whether that's on dishwashers, televisions or fridge freezers.
2022's sale extravaganza featured exciting reductions on Google's home devices, LG 4K Televisions, Samsung washing machines and top brand laptops. Blockbuster offers included £400 off the Sony XR55A80JU OLED 55" Smart 4K Ultra HD Google OLED TV and £40 off the Xbox Series S 512 GB. Remember ao.com price match throughout the Black Friday period, so you're guaranteed the best possible deal every time. All you need is the product number, price, and details of where you've found it cheaper.
Top ao.com tip:
Don't be dazzled by the sheer number of mega deals, have a read of their fantastic Black Friday savings tips guide to find out how to maximise your savings on the big day. Tips include instructions on how to make a wishlist ahead of time and further details on their price match guarantee.
Currys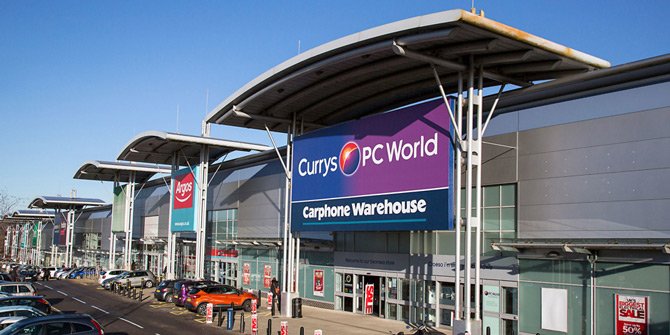 There's plenty of great reasons to head over to Currys this Black Friday. Their Black Tag event is expected to be bigger and better than ever, with mammoth discounts promised across top brand laptops, kitchen gadgets, televisions, tablets and more. This year's hottest deals are likely to include the latest consoles from Xbox and Playstaion, 4K ultra HD televisions and innovative vacuum cleaners.
Top early deals last year included up to £270 off Garmin, Bose, and Samsung, £200 off the Samsung QN90B 43-inch Neo QLED TV and £150 off the Apple iPhone 14 Plus, 128Gb - slashed to just £799. While the biggest deals were saved for the Friday, the early deals certainly knocked our socks off - so keep your eyes peeled for a similar trend this year.
Top Currys PC World tip:
In previous years, the electronics megastore has processed around 14 orders a second during their peak shopping period at around 9.15am. Set your alarms and get online early to make the most of the best deals and quickest shopping experience. Bookmark their Black Friday page ahead of the day so you can get right to it as soon as deals go live.
GAME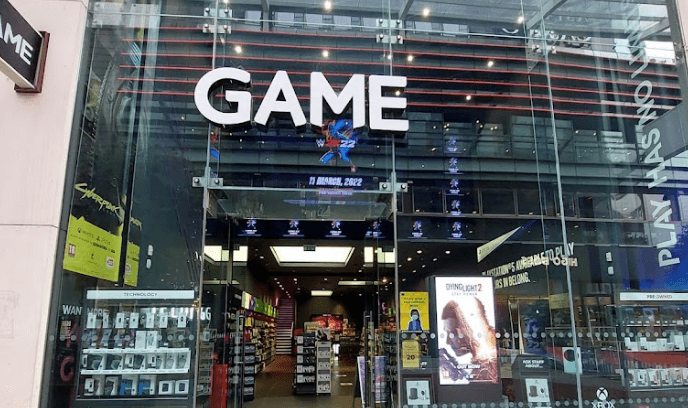 If you're a fiend for the latest releases and consoles, you won't want to miss GAME's Black Friday offering this year. Last year they put a sharp end to all confusion, promising gaming geeks the best deals from the get go. From fantastic value console bundles to dramatic price cuts on best-selling games, get set for awesome deals across Nintendo, Playstaion and Xbox devices.
Last year's Black Friday sale included the opportunity to get a £20 GAME voucher on spends over £100. Savings of up to 50% were also available, with deals like the Nintendo Switch Neon Bundle for only £299.99. Plus, £20 off NBA 2K23 Championship Edition for Xbox series X/S and Xbox One and The Quarry (PS4) reduced to £19.99. There were lots of discounted game bundles too. While in previous years GAME stores up and down the country stayed open until late, we reckon the best deals will be kept for online shoppers this year.
Top GAME tip:
Register for the GAME newsletter before the big day to find out everything you need to know about their Black Friday deals. Whether you're team PlayStation or Xbox, one thing that's certain is you seriously won't want to miss out on these epic discounts.
John Lewis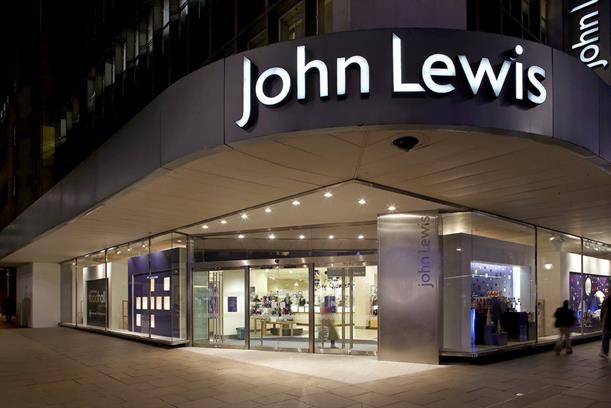 The iconic high street department store seriously didn't hold back on last years event. With staggering discounts across electricals, furniture, fashion, and beauty, it comes as no surprise that 2022 was a strong Black Friday for John Lewis with Black Friday shoppers ordering 5.5 products every second.
John Lewis had 5,000 Black Friday offers live in 2023. Last year's top discounts included 15% off the Sonos Beam (Gen 2) Compact Smart Soundbar, the Samsung Galaxy Watch 4 (Bluetooth) for only £149 and a £300 saving on the Lenovo IdeaPad 3 15.6-inch laptop. A whole host of other big brand tech was also reduced, with even more discounts expected this year.
Top John Lewis tip:
John Lewis has an Everyday Quality & Value policy. It means that all John Lewis customers will benefit from great prices everyday, without having to shop around. With a more proactive approach to leading on great value, you should find that their prices remain ultra competitive during Black Friday. You'll also enjoy the added bonus of an extended warranty on selected electricals too!