Sports & fitness deals for the football season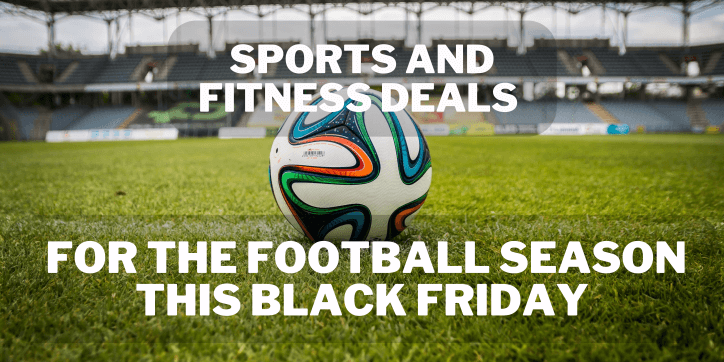 Black Friday 2022 is in the middle of the World Cup and the Premier League, making it the best time to score yourself a deal on sportswear and sports kits. Your football shirt deal is sure to feel like a win, plus get discounts on Black Friday favourites like trainers, football boots, joggers, running gear, golf equipment and so much more.
The Premier League 2022/23 and the Fifa World Cup in Qatar are both taking place during the final months of 2022. The 2022 World Cup dates are Sunday November 20th – Sunday December 18th. Following that, the Premier League resumes after the World Cup on Monday December 26th.
The 20th of November is the start of the Group Stage, and the Knock Out round will begin on Saturday 3rd December. The 2022 World Cup final date is Sunday 18th December, and the match will take place at 3pm (GMT).
We recommend having a look at the retailers below and creating a wish list, so you can start shopping the minute Black Friday deals become available. With the 2022 England shirt likely to sell out fast, start by checking below for more key dates including shipping times, shirt prices, and other Black Friday deals (and when you can expect them).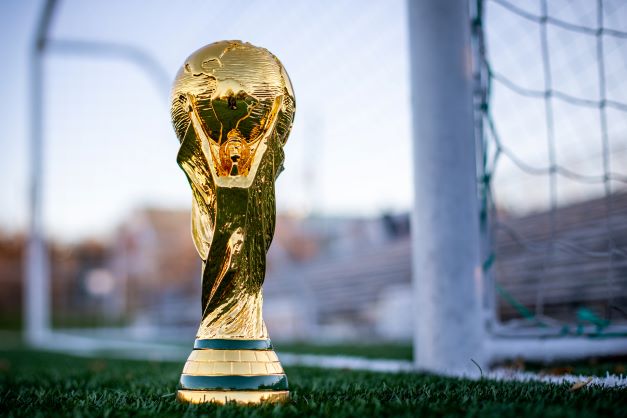 Image courtesy of History Of Soccer
What are the key dates for the World Cup?
The World Cup 2022 Group stage starts on Sunday November 20th, and a list of Qatar World Cup fixtures can be found on the FIFA site. Please note that the times displayed are in Qatar time (UTC), and UTC runs +3 hours ahead of GMT. England's World Cup matchdays and kick off times are as follows:
England V Iran: Monday November 21st at 13:00
England V USA: Friday November 25th at 19:00
England V Wales: Tuesday November 29th at 19:00
Based on the fastest to slowest shipping windows for UK postage, this is when you should order your England World Cup kit 2022 if you want to receive it by Saturday November 19th, the day before kick off:
Standard delivery (3-5 working days): order by Monday 21st November
Express delivery (1-2 working days): order by Thursday 24th November
When is the 2022 World Cup draw?
The World Cup 2022 draw has already happened, and the groups are as follows:
| Group A | Group B | Group C | Group D | Group E | Group F | Group G | Group H |
| --- | --- | --- | --- | --- | --- | --- | --- |
| Qatar | England | Argentina | France | Spain | Belgium | Brazil | Portugal |
| Ecuador | Iran | Saudi Arabia | Australia | Costa Rica | Canada | Serbia | Ghana |
| Senegal | USA | Mexico | Denmark | Germany | Morocco | Switzerland | Uruguay |
| Netherlands | Wales | Poland | Tunisia | Japan | Croatia | Cameroon | South Korea |
Where can I order an England Qatar 2022 shirt?
The Nike England Men's Kit features a new design worn by the England team only a few times prior to the World Cup. With Nike Dri-FIT technology, these shirts might just be the key to helping the England team go all the way, and will make a great comfortable wear for you whether you're watching from the sofa or supporting from the stadium in Qatar! For just a little extra you can have your favourite player's name added to the back: from Harry Kane to Jordan Pickford, or even your own surname for a more personal touch. Remember: personalised orders typically take longer to fulfill and ship, so place your order well in advance.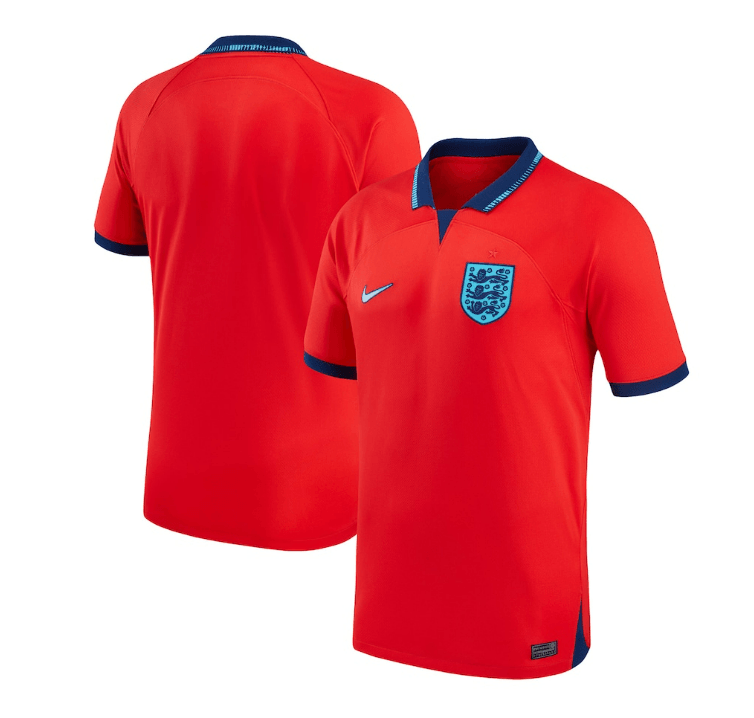 Whether you go for the England Match Shirt or England Stadium Shirt, this is certain to be a keeper. Check out these retailers below to find out the cost and delivery charges for your 2022 England World Cup shirt, and get it at the best price possible. As always, be sure to check for a Black Friday deal here first, or go to our partner site, Savoo, to see if you can pick up a discount code to help you save.
Sports Direct:
England Away Shirt 2022/2023: £74.99
Shipping costs: £4.99 standard delivery
England Store:
England Away Stadium Shirt 2022: £74.95
England Away Stadium Shirt 2022 with printing: £89.95
Shipping costs: Free standard delivery
JD Sports:
Nike England 2022 Away Shirt: £75.00
Shipping costs: Free standard delivery (Over £70)
Nike:
England 2022/23 Match Shirt Away: £114.95
England 2022/23 Stadium Shirt Away: £74.95
Shipping costs: Free standard delivery (over £50)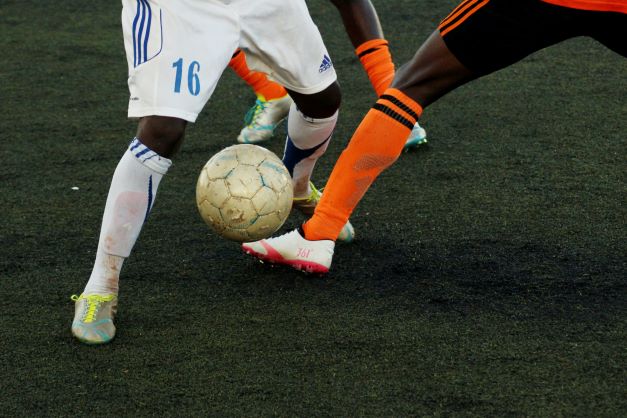 What are the best Black Friday deals on football kits?
Black Friday isn't only a great opportunity to shop for the England 2022/23 kit. A number of large sports retailers take part in Black Friday, meaning you can get great discounts on football kit, tennis kit, golf kit, rugby kit and more. Check out the previous years' top sports retailers' Black Friday deals to get a good idea of who will take part in Black Friday and Cyber Monday, and how much you can expect to save.
Contents:
Can't find the sports retailer you're looking for at BlackFridayVouchers? Head to our partner site, Savoo.
JD Sports
What Black Friday deals is JD Sports likely to have? Well, last year's Black Friday event at JD began on Thursday and featured a discount code worth a huge 50% off all orders! In 2020, this deal was only applicable to select items, so we certainly hope the stepped-up 2021 deal carries on into JD Black Friday deals in 2022. The store is also known for its Cyber Monday deals and has historically extended offers across the weekend: this is one to watch out for because you're certain to get a great deal on your sports kit, sports fashion and trainers.
For more JD Sports discount codes year-round, why not head to our partner site, Savoo, to see what other offers are available?
Sports Direct
As one of the UK's biggest sports retailers, the Sports Direct Black Friday sale is eagerly anticipated by anyone hoping to score a deal on trainers, football kit, golf equipment, and more. The deal that has run for the past two years is the £20 voucher with any £100 spend. This is a great way to make the most of your Black Friday buys: it'll be easy to reach the £100 target if you shop smart and tick several people off your gifting list at once (or grab a bargain for yourself)! Your £20 Sports Direct voucher can then be used to save during the Boxing Day sale, or January sale. This deal started a week before Black Friday and lasted until the first of December, so look out because you could redeem this deal as early as Friday 18th or Monday 21st November.
Other deals to look out for included 60% off trainers including Nike, adidas, Sketchers and other big brands, and a huge 90% off in the sale section. As Sports Direct trainers are a popular item, you can expect to find another similar deal on footwear in 2022. The outlet section (typically 50-70% off) is also likely to be reduced by an extra 10-20%, so if you're willing to wait, this can be a great time to get an even better price for your football boots, football kit, menswear and womenswear.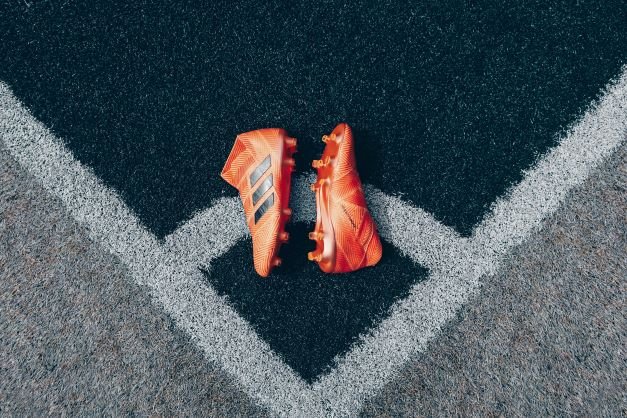 For the past two years, the Under Armour Black Friday sale has begun a week before Black Friday, and has featured 40% off sale items throughout this period. We expect this same deal to continue into 2022 as it has consistently appeared among other Under Armour Black Friday deals. On Black Friday itself, Under Armour is likely to offer an even bigger discount - probably similar to the 50% off all orders deal that they offered during Black Friday 2021. If you miss out on Black Friday then not to worry, as Under Armour has also been known to participate in Cyber Monday: presenting yet another opportunity to save on great sportswear!
Footasylum has deals aplenty around Black Friday, starting as early as up to a week before Black Friday itself. Early Black Friday offers at Footasylum included up to 20% off select items in 2020, and 15% off full priced items in 2021.
The main Footasylum Black Friday deal on the day itself was a huge 20% off all orders, and an additional 50% off select items. This meant that some of the most popular trainers and sportswear were available at only half the price!
In 2020 and 2021 Footasylum Cyber Monday sale offered yet another chance to save on clothing and shoes, so keep an eye out for Cyber Monday deals in 2022.
Not only that, but in previous years Footasylum have held an extended Black Friday sale lasting until the first week of December - perfect for buying sports gifts for less during the festive season. In 2020, this offer was 50% off - so you could stand to get your wish list items for up to half price if you keep an eye out for later deals.
Footlocker
Keeping it simple during the sales season, the primary Footlocker Black Friday deal is a 50% off offer which runs from the Monday before Black Friday until the Black Friday weekend. In previous years they also offered an extra 10% off all orders on Black Friday itself - meaning shoppers can expect to get up to a huge 60% off trainers and more in 2022.
Footlocker does also take part in Cyber Monday, so watch out for more opportunities to save money when you shop during the Black Friday weekend and during Cyber Week.
Castore
Castore is home to premium sportswear, making it a great place to pick up a luxury gift for the sports lover in your life. Don't let the price tag on the Castore loungewear and sporting clothing put you off: you can certainly pick yourself up a bargain or two in the Black Friday sale.
Up to 50% off everything, including a special sale of 50% off Castore golf and tennis ranges. This sale was introduced at the start of Black Friday week, with an additional deal of an extra 15% off everything also available. This sale continued over the weekend and into Cyber Monday. You could also save on shipping with the Castore free delivery deal on orders over £50.
We think this year's Castore Black Friday deals are likely to be the same with a massive sale section and a chance to score some extra savings with a discount code valid on all orders.
Football Clubs Direct
Even football club stores have been known to take part in Black Friday and Cyber Monday. No matter which team has your support, shop home and away shirts, jerseys, shorts and football boots at a big discount during the biggest sales period of the year.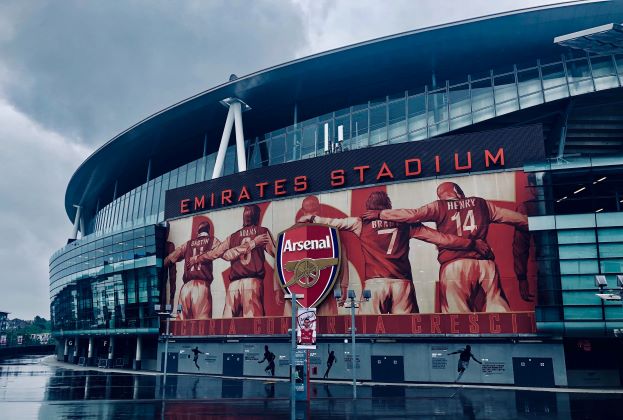 Arsenal Direct Black Friday deals
Arsenal fans, this is your chance to wear your support on your sleeve with more than one great Arsenal Direct discounts available during the festive season. To get an understanding of what you could stand to save if you shop smart around Black Friday, here are what the previous Arsenal Direct Black Friday deals have been:
20-25% off Arsenal Direct Christmas gifts
Up to 50% off adidas items
30% off Arsenal Stadium Audio tours and Legend tours
20% off Arsenal Home shirts in adult sizes
Aston Villa FC Store Black Friday deals
Aston Villa supporters can expect to get around 30% off select football kit lines on Black Friday, and this deal is likely to include free standard delivery on your orders, too. The 2021 Aston Villa Store sale also included Cyber Monday deals, with 25% off selected items for the whole of Cyber Week. Keep an eye out for opportunities to save for a week during Black Friday week 2022.
Chelsea FC Store Black Friday deals
Chelsea FC Store has been known to participate in Black Friday for the previous few years, and is likely to offer some great savings again in 2022. To give you an idea of what you might be able to save, Chelsea FC Store Black Friday 2021 deals included:
Early access: 25% off sale
25% off Black Friday deals
25% off Cyber Monday deals
Free delivery on orders over £70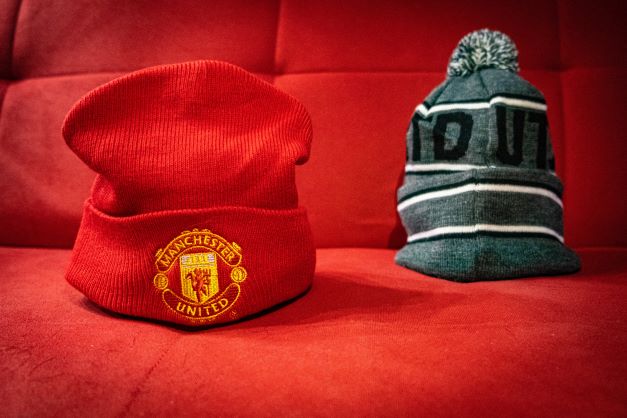 Manchester United Direct Black Friday deals
Pick up your Man U kit for less during Black Friday 2022. Based on last year's deals, you can expect to get savings of 25% off starting Monday 21st November and lasting until Cyber Week. From Man U shirts to shorts, get your top picks for a quarter of the price whether you're buying a football kit for yourself or getting ready to show your support once the Premier League 2022/23 resumes.