Black Friday Beauty Deals: What to Expect in Black Friday 2023
We all know that beauty brands typically go big when it comes to Black Friday sales, with Autumn being the best time to splurge on some new cosmetics, makeup, skincare and everything in between. From planning to make the most of the Black Friday beauty deals offered by your favourite retailer to already curating your party season looks - there are plenty of reasons to hold out for the Black Friday sales. From endless Christmas parties requiring a timeless red lip to New Years' celebrations in desperate need of glitter and sparkly palettes - beauty is an A/W essential.
While, initially, Black Friday deals were often associated with substantial purchases, such as tech - with news outlets broadcasting scenes of people crowding around stands full of hugely reduced TVs, Black Friday today provides even more opportunity to save.
In recent years, the beauty industry has played a vital part in the success of Black Friday sales, with many retailers drastically slashing their prices and offering fantastic makeup deals to cosmetics-crazed customers. With an abundance of social events filling calendars and the prime-time gifting season just around the corner, Black Friday is the perfect occasion for people to stock up on everything from makeup to gift sets, perfumes and more.
Whether you're planning to treat yourself or use the opportunity to bag cheap Christmas presents for loved ones, beat the crowds by making the most of Black Friday beauty deals from the comfort of your own home. At BlackFridayVouchers.co.uk, discover all the top offers the second they go live in one place - perfect for not missing out on the biggest beauty bargains this Black Friday.
This year, Black Friday falls on Friday, November 24th, but expect pre-Black Friday deals at many beauty retailers, even before the main event begins. To help you along the way, we've put together a list of some of the top cosmetics, beauty, skincare and makeup brands from which you can expect significant savings based on previous years' Black Friday beauty deals.

If you're on the hunt for a wide range of top-branded cosmetics with huge discounts, you're in the right place - it's in the name! allbeauty is the home of all things beauty, offering everything from fragrance to hair care, skincare, makeup, and much more. If you're not tied down to a specific beauty brand, allbeauty is a great way to explore extensive beauty deals across all kinds of brands you're yet to discover. You never know - you might come across a new favourite. For Black Friday 2023, allbeauty offered multiple deals across the Black Friday period, so there were plenty of opportunities to bag unmissable savings. For an insight into the event, expect things like: '25% off 3 or more Bath & Body orders', 'Up to 60% off sitewide', '£5 off Orders over £50', 'Up to 55% off Elizabeth Arden', 'Up to 45% off Acqua Di Parma', plus more - so you're in for a real treat!

If you're a Bobbi Brown superfan, get prepared! Bobbi Brown historically starts its Black Friday deals super early, so we recommend putting some savings aside now. For those who want an insight into the expertise, knowledge and choices of a seasoned makeup artist, Bobbi Brown is the brand for you. As a specialist in makeup bag essentials, such as foundation, primer, mascara, concealer, blush, lipstick and more, upgrade all your everyday products to luxury alternatives for less. Last year, in 2022, early bird Black Friday makeup deals started a whole five days early, offering: '20% off all orders' - so be sure to keep an eye on BlackFridayVouchers.co.uk even before November 24th to save heaps. If you happen to miss the pre-Black Friday deals, not to worry - as you can expect further reductions such as 25% off everything, 5 free samples when you spend £25, 40% off Prime and Moisturiser Vitamin Enriched Set, 30% off Advent Calendars, and 40% off Luxury Brush Sets.

The best thing about Boots on Black Friday is that you can save across various brands under the Boots umbrella. Even with huge beauty deals and discounts, sometimes luxury beauty brands still aren't affordable, and Boots is a fantastic high-street alternative for securing all your makeup needs for less. While low prices are typically on the agenda, expect to bag even more bargains from well-known beauty brands. To get an idea of the bestselling retailers, you can't go wrong by treating yourself to cosmetics from No7, Estée Lauder, L'Oréal Paris, Maybelline, NYX, Rimmel, and even Rihanna's own, Fenty Beauty. So, just how much can you expect to save across Boots' portfolio this Black Friday? Well, last year, Boots hosted their biggest ever Black Friday beauty savings, so we reckon you're in for a similar treat in 2023. Previous deals include up to 20% off selected fragrance and gift sets, up to 20% off premium beauty and haircare, a huge up to 60% off electrical beauty lines, and up to 60% off Boots' beauty baby - No7, you won't want to miss the Black Friday beauty deals to come this year.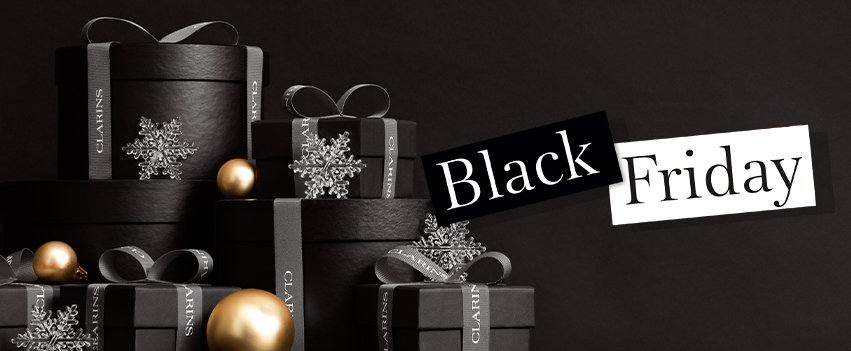 If your skin requires some extra TLC throughout the autumn and winter months, Clarins is the brand for you this Black Friday. While the beauty brand provides everything from skincare, makeup, gifts, body care and more, Clarins is considered at the top of the list when it comes to European luxury skincare - so rest assured you're in safe hands. Tackle the harsher climate and keep your skin hydrated for less all season long by making the most of serums, moisturisers, cleansers, eye care, face treatment oils, exfoliators, face masks and everything in between. Quality skincare often falls on the pricier side, so it's only natural you'll be looking for a way to save on your Clarins order with Black Friday skincare deals. Based on 2022's Clarins Black Friday deals, we're hoping for something similar to up to 20% off orders + exclusive online gifts worth up to £90.

Continuing on the skincare front with ESPA, this beauty brand takes a holistic approach to well-being and self-care. With a full-on party season ahead of us throughout Autumn and Winter, bagging Black Friday beauty deals is not only about makeup and the glitzy things in life but also about winding down, cosy evenings and a bit of me time. Give your skin what it deserves by truly embracing natural and luxury beauty products this Black Friday. Of course, depending on your budget, ESPA products will be a complete and utter treat - so why not splurge on Black Friday skincare deals to last you the year? Build a new routine your skin will love and piece together the perfect skincare recipe for success. Last year, ESPA offered a whopping up to 50% off in the Black Friday event - so this year, we're hoping to enjoy half-price off, or more, on top-of-the-range beauty and skincare at ESPA just the same!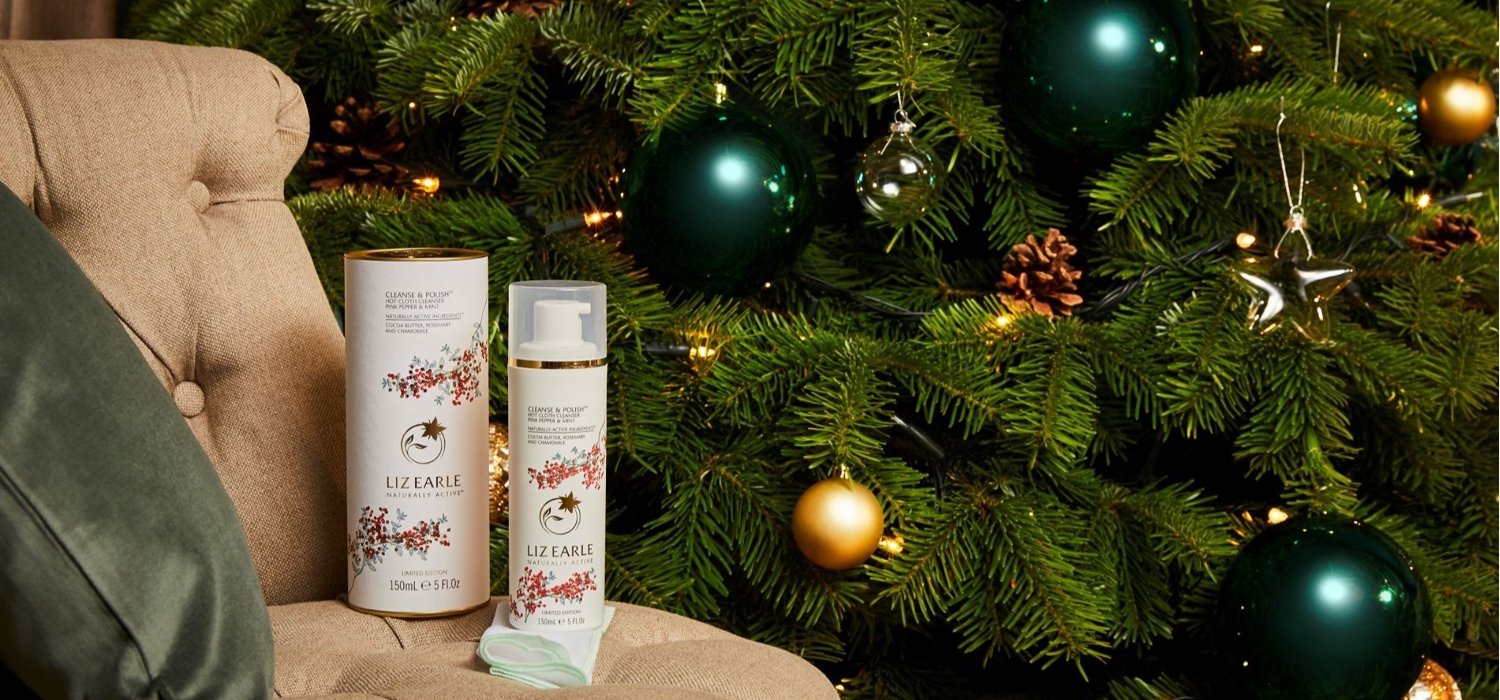 At this point, we're on a bit of a trend - party season who? As the younger generation gets clued up on the importance of taking care of our skin, skincare deals around Black Friday become more popular than ever. With the 'clean girl aesthetic' in and SPF deemed a daily essential, we're learning more about skincare do's and don'ts. Liz Earle provides award-winning skincare for those hot on the case, and with results you're guaranteed to love, the only thing better is getting a great deal too. In 2022, Liz Earle hosted early Black Friday deals and a main savings event - so there's plenty of time to bag your beauty bargains at the retailer. Expect deals, such as: '20% off fragrances' and 'Up to 40% off Christmas Gifts' in the pre-Black Friday sale and '25% off' from Black Friday through to Cyber Monday.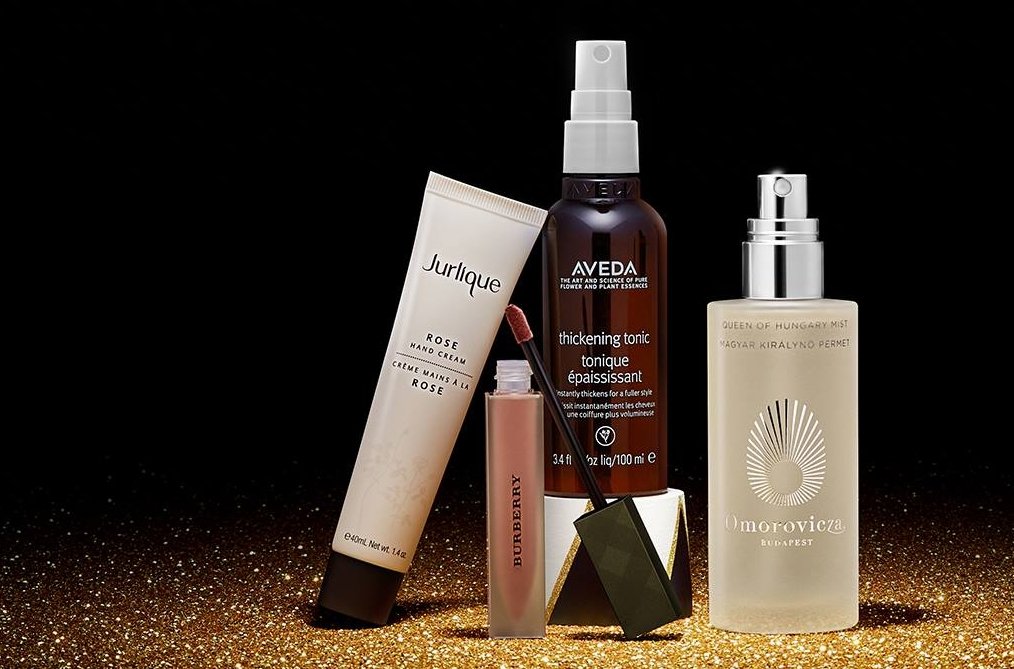 But don't fret. If you're not short on party season plans, there are still so many ways to save on the glitz and glam with Black Friday makeup deals at LOOKFANTASTIC. Dubbed 'Your Ultimate Beauty Destination' for a good reason, LOOKFANTASTIC is the perfect retailer to cover all your beauty needs in one big hit to make navigating the Black Friday sales simpler. With everything from luxury skincare to makeup, haircare, fragrance, and even beauty electricals - you can find everything you need and more at LOOKFANTASTIC. Better yet, the site allows for a wide range of budgets, depending on the brands you're shopping from, and with the Black Friday deals, you're sure to find a range of affordable beauty bargains. In 2022, LOOKFANTASTIC offered up to 50% off as a pre-Black Friday treat leading up to the main event, which offered a huge up to 70% off + an extra 10% off discount code.

The Body Shop caters for those seeking beauty products that are kinder to their skin and the planet. And with everything from face care to body items, makeup, fragrance and even gifts, The Body Shop makes it easy to update any aspect of your beauty collection with a conscience. Prices range throughout The Body Shop website, so you're sure to find something within your budget; for even more affordability, shopping during the Black Friday sales is key. Last year, in 2022, The Body Shop offered over to 50% selected skin & bodycare sets, Over 50% off Collections, 25% off orders for Love Your Body Club Members, 25% off all orders, 15% off orders, and more in its Black Friday sale. Love Your Body Club Members get extra discounts on top of the Black Friday one, so make sure to sign up for free to make extra savings. It's worth doing so before Black Friday arrives in 2023 to stay ahead of the curve.
~
With so many beauty deals on the horizon for Black Friday 2023, stick with BlackFridayVouchers.co.uk to ensure you don't miss out on savings from even the most luxurious of retailers.
Trending Black Friday Advice

14 Oct, 2022
Buying gifts and cards for all your friends and family quickly adds up for those who celebrate Christmas. While putting a smile on the face of those closest to us is a highlight of the festive season, finding ways to save money on gifts and presents they're sure to love is a win-win for all involved.
See All News